Hello...happy Sunday. I got up early to get ready for a morning of crafting with my mom, so this will be a quick post. I have 4 cards to share today.
Muse #105
is up first. I had so much fun making this card. I used a color combination that Anita from France shared with me for the background to my snowy village. I covered the entire village with Martha Stewart's extra fine crystal glitter.
This card is for the challenge over at
Colour Me
...I loved this weeks colors, so vibrant! I am also entering this at
CAS on Sunday,
a new challenge for me.
My girlfriend needed an engagement card in navy to match the colors of the wedding. I am entering this card in the challenge at
Simon Says Stamp
.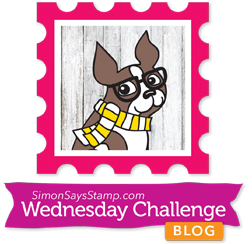 My final card is for the challenge at
Serendipity
, the theme is love. Thank you so much for taking the time to stop by...enjoy the rest of your weekend.