Happy Monday....Monday's are my favorite day of the week, always a new beginning.
I have one card to share for the new challenge at
The Challenge
...and wanted to remind of the fabulous changes to this challenge, a challenge each week and a different style challenge too. This week's challenge is a sketch and I hope you will be able to find the time to play along with us.
I could not wait to use my new die, the Seattle Space Needle. My daughter and sister spent some time in Seattle while Ashleigh as on Spring break a few weeks back. They were so sweet to take a little side trip into Impress. I had a nice list but unfortunately they did not have everything I wanted. But I love my new die, so you will be seeing lots of it!
Thank you so much for taking the time to stop by...enjoy your week!
I am also entering my card in the challenge at
SSS - Anything Goes - Birthday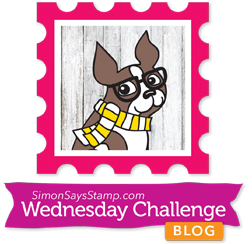 Ingredients
Solid Card Stock: Michael's - White and SU - Rich Razzelberry
Stamps: Hero Arts - Newsprint Skyline and PTI - Keep It Simple Birthday